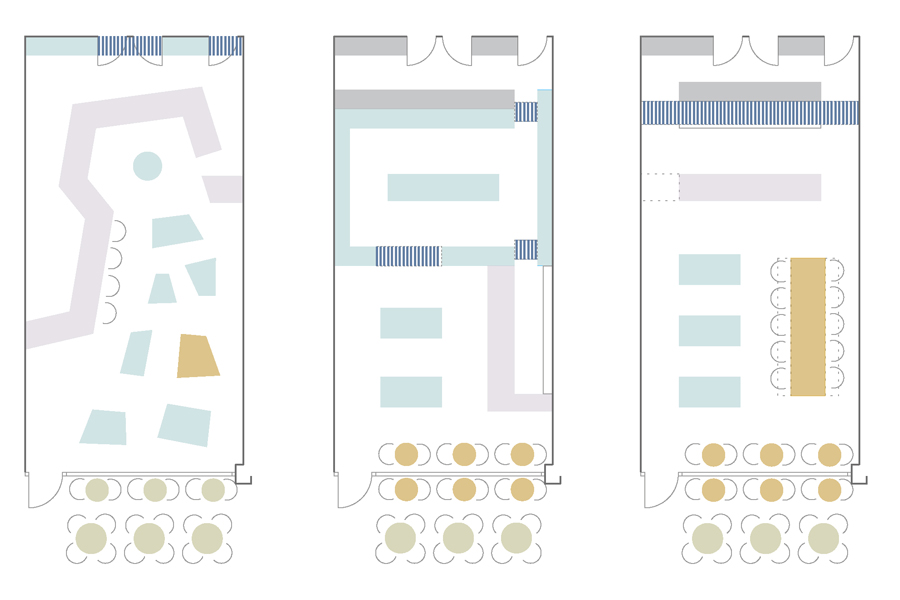 The layout is compact but open, allowing the three key activities - cafe, store, kitchen - to overlap efficiently.

Various studies of circulation, preparation, seating and daylighting were distilled into one primary form, a wrap-around storage screen, to simplify the construction time and cost.

The open layout creates a strong connection with the street.